Home Page | What's New | Information | Products | Services
Online Store | Useful Links | Location of Facilities
Biography of J. F. Walsh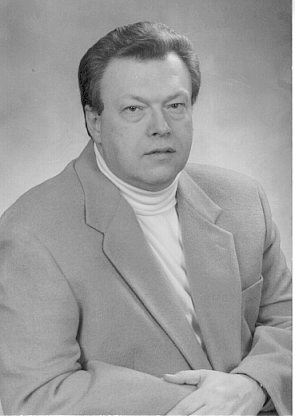 While serving in the U.S. Air Force as a cryptographic computer specialist, Jim was assigned to duties directly for the President of the United States and the Pentagon. During this time he began his college career part-time and later full time at the University of Hawaii.
After completing his military service he worked for a year in avionics and holography. His work in avionics led him to become a licensed pilot.
Jim then attended and received his Bachelor's Degree in Business from the University of Delaware School of Business and Economics with a concentration in marketing. He has minors in both Economics and Communications, with a special interest in mass media. Additionally, over the years he has received extensive training in the field of computers.
Jim worked in the retail field and in outside sales on several occasions early in his career. He was assigned as a Revenue Officer for the Treasury Department and additionally was trained and performed as a Tax Preparer. He went on to work for and consult with government at the local, county, state and federal level. The Governor of Delaware appointed Jim to a non-attorney lower court judgeship. Approved by the Delaware Bar and confirmed by the Senate, He served in the capacity of a full time criminal and civil trial court judge for three years.
He then went on to serve for three and half years as the Manager of the fourth largest municipality in Delaware. One of his biggest responsibilities was to apply for grants for and supervise the Economic Development Program. The International City Management Association, a certifying organization, granted Jim full membership rights and recognition as a Professional City Manager. He was also granted membership in the International Association of Budget Officers. He is well versed in dealing with government at all levels.
Jim served as the Director of Computer Services at the College of Ganado in Arizona for two years. While there he founded the Computer Science Department and was it's acting first department chairperson. He taught many of the department's classes. He served in the dual capacity of Director of Operations for a short time and was a member of the President's Council and Budget committee.
After spending a year as a Lead Programmer/Analyst for the State of Arizona, Jim returned to the East Coast to become the MIS Manager for Palmer International, Inc. near Valley Forge, Pennsylvania. He was promoted to Chief Information Officer for Palmer, a manufacturing company, and served in these roles during two decades. As part of his duties Jim regularly created and taught various instructional seminars.
In addition, Jim has founded and incorporated many businesses and organizations including JED Division, Inc. which began as a mail order catalog company and later moved into the real estate rehabilitation business. During this period Jim became licensed in Real Estate and Insurance.
Jim was president and cofounder of Protel, Inc. a training company. He incorporated and was the vice-president of The Elfery, Inc. a stuffed toy and home decor-manufacturing firm. He was cofounder and an officer of Kiddie Kare, Inc. a day care company. He also ran his own appliance repair business for a time and ran a seasonal Income Tax preparation business for several years.
In the community service, nonprofit field, he was cofounder, incorporated and was vice-president of the Elsmere Area Community Council, Inc. And as a young man he cofounded, incorporated and was the first President of the Greater Elsmere Area Senior Center, Inc. though he was far too young to be a member. He cofounded, incorporated and was the vice-president and an instructor for the Transitional Learning Center, Inc. which assisted people in career changes and starting their own businesses.
Jim is a past vice-president of the Rio Salado Toastmasters in Arizona and is a past president of the Allentown Toastmasters in Pennsylvania. He holds the rank of Able Toastmaster in that organization.
Starting in 1996 Jim has been the President and Chairman of organizations leading to UNIWAL Communications Corporation and James F. Walsh Office Service. In January 2004 Jim was elected President of the Lehighton Area Chamber of Commerce and he also Chairs the Economic Development Committee.

This document maintained by jfwwebmaster@jfwalsh.com.
Material Copyright © 2000 - 2013 James F. Walsh
Registered marks are the properties of their respective owners.